Welcome & Thank You for Visiting
This website is lovingly dedicated to the memory
of Dr. Emmet Fox and Dr. Emma M. Smiley.
To my eyes, the people who are truly wealthy are not those whose bank accounts are the largest, but those who find something precious in every moment and rejoice in the opportunities they have to contribute to the lives of others. – John Robbins (Healthy At 100)
We lovingly invite you to read everything we have provided for you.  It is all designed to help you experience more love yourself and to spread it around to everyone on our beautiful planet.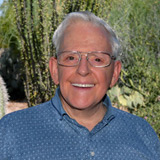 God intends for all of His children to live on Mother Earth in peace and harmony, to love and care for it, and to be kind and helpful to each other. That is what this website is all about. I trust you find it as uplifting and soul-nurturing as we intend it to be; to enable you to truly Live Life Lovingly.
The primary purpose of LLL (LiveLifeLovingly.org) is to contribute toward making our world a kinder, gentler, more compassionate place.
With over 7 Billion of us living on Planet Earth, to my knowledge the only inhabited one in our Galaxy, we share it together.  We are responsible for its upkeep, the loving care of all of its inhabitants, to live in peace and harmony, and most importantly, Live Life Lovingly. 
Now that you have connected with us, I trust you will keep in touch.  Send us an e-mail,  RevJohn@GoldenKeyMinistry.com
Subscribe to our two e-Newsletters, Positive Living andHealth & Wealth.  Do that here:  www.GoldenKeyMinistry.com/newsletters.
Use the inspiration, uplifting ideas and love you find here, and invite all your friends to visit, too. Let us know what you think.  We welcome your comments.  We love to be of loving service.  Let us know how we may support you in your upward quest.
Thank you again for visiting.  Come back soon and often. – Lovingly, Rev. John